CLARKDALE-JEROME SCHOOL DISTRICT'S RESPONSE TO COVID-19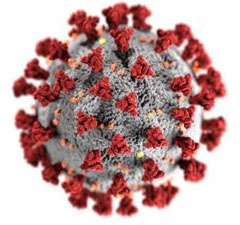 Clarkdale-Jerome School office will be available  Monday - Friday 8:00 am – 4:00 pm.
Check in at the Office window for service
Please call us during those times with any questions you might have.
We want to support you in as many ways as we can. Click on links below for important resources and information:
PAST COMMUNICATIONS FROM CLARKDALE-JEROME SCHOOL
You'll find additional information and resource links in these earlier communications
SCHOOL MEALS AVAILABLE 
Beginning Monday, August 10th and anytime the school is not available for In-Person Learning, we will offer "grab n go" breakfast and lunches.  Times will be determined at a later date.
UP-TO-DATE COVID-19 INFORMATION
ECONOMIC SERVICES AND BENEFITS
HEALTH AND COUNSELING RESOURCES
Spectrum Healthcare Group

for whole health services (primary care, behavioral health, pediatrics, and psychiatry), regardless of pay source 

Open Counseling

for publicly-funded mental health care in Arizona
FOOD BANKS AND FAMILY RESOURCES
FAITH-BASED OUTREACH 
ADDITIONAL RESOURCES
INFORMATION FROM SERVICE AGENCIES
School Hours
Front Office         8:00 - 4:00
Grades K-5          8:15 - 2:25
Grades 6-8          8:15 - 3:15
Early Release        8:15 - Noon
"Every Student, Every Day, Preparing for Tomorrow"